Minori Suzuki is in charge of the ED for the second part of "I can't choose the means to become a librarian's librarian who is a book lover!"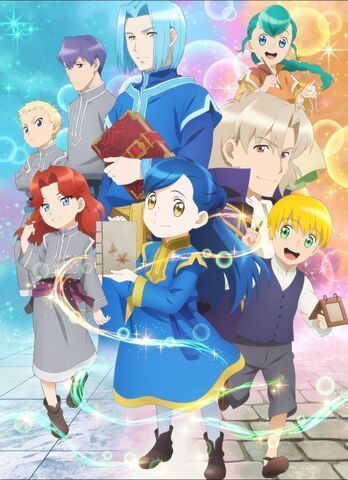 Minori Suzuki will be in charge of the ending theme of the second part of the TV animation `` I can not choose a means to become a librarian of a book enthusiast '' that will be broadcast from April 4, 2020 (Saturday) Was decided. The title is "Collect ephemera".
"I can't choose a way to become a librarian who loves books." Is a TV anime based on a light novel by Miyo Kazuki, published by TO Books. Anime Part 1 was broadcast from October 2 to December 25, 2019 and gained popularity. In this work, the director is Mitsuru Hongo, the series composition is Mariko Kunizawa, the character design is Yoshiaki Yanagida and Toshihisa Kaiya, and the animation production is handled by Asia Ado.
⇒ "I can't choose the means to become a librarian of liberty who loves books." In the spring of 2020, TV anime part 2 broadcast decision! Public teaser visuals
The ending theme "Collecting Ephemera" was created by combining a singer-songwriter Yanagi Nagi (lyricist) with a music unit kz (composition and arrangement). It is said that it is a very adorable middle number that is close to the world view of the work. Note that ephemera refers to temporarily used printed materials such as letters, flyers, and posters.
【Ending theme】
■ "Collect ephemera"
Song: Minori Suzuki
Lyricist: Yanagi Nagi
Composer / Arranger: kz
[Overview of animation]
■ "I can't choose the means to become a librarian's librarian who is a book lover" Part 2

Start broadcasting on April 4, 2020
ABC TV: Every Saturday from April 4, 26:10
TOKYOMX: From Wednesday, April 8 at 22:00
WOWOW: From April 8 every Wednesday 24:30-(Free broadcast only for episode 15)
BS Fuji: From April 9 every Thursday from 24:00

* Broadcast dates and times are subject to change without notice.


Author: Miyo Katsuki / Illustration: Yu Shiina
Director: Mitsuru Hongo
Deputy director: Yoshiki Kawasaki
Series composition: Mariko Kunizawa
Character design: Yoshiaki Yanagida, Toshihisa Kaiya
Total drawing director: Yoshiaki Yanagida, Toshihisa Kaiya, Emiko Endo
Animation production: Asia
Opening theme: "Tsumujikaze" (Violet Moroboshi)
Ending theme: "Collect ephemera" (Minori Suzuki)


(C) Miya Kazuki, TO Books