At pixiv, a popular manga with over 650,000 PVs `` Pornpo who loves movies '', theater animation will be released in 2020!!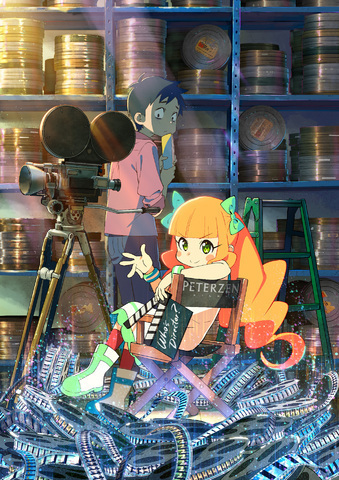 The popular manga "Movie Love Pompo", whose animation project was in progress, was decided to be released as a theater animation in 2020.
"Pornpo who loves movies" is a manga work published by pixiv, an illustration and manga posting site, by Shogo Sugitani [Human Plamo]. Set in the film capital of Nyariwood, filmmakers are drawn, centered on talented producer Joel Davidovich Pomponet (aka Pompo) and production assistant Jin Finni.
When released in April 2017, it quickly exceeded 500,000 PV, and it was decided to make a book at an unusual speed. And in the comic strip released on Saturday, August 26, "Animation planning in progress" was announced.
⇒Pixiv's popular manga with over 500,000 PVs, "Pompo who loves movies", is planning to make an animation at the same time as the comic is released!
Win a prize at "This manga is amazing!" And "Manga Award"! The topical movie "Poppo-san who loves movies", which has exceeded 650,000 views on pixiv, has been decided to be produced as a theater animation this time.
Theatrical animation is directed by Takayuki Hirao who worked on "Theatrical Version Sky Border Chapter 5" (2008), "GOD EATER" (2015), etc., and "WORKING !!" (2010), "Sword Art This is the first tag work by Shingo Adachi, who worked on "Online" (2012) and others, in charge of character design.
In addition, the production team is CLAP, an up-and-coming production company where the staff who led the success of "In the corner of this world", which became a hot topic in 2016, gathered.
Expectations are high for this work, where you can feel a new creativity and creativity.
[Comment colored paper]
■ Original: Dr. Shogo Sugitani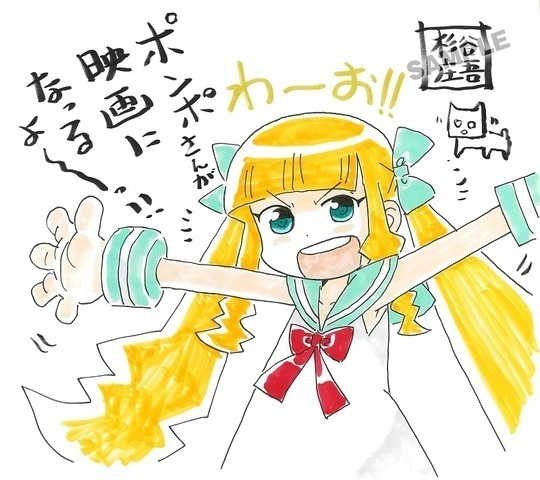 ■ Director Takayuki Hirao
■ Character Design Shingo Adachi
[Original information]
■ "Pompo the Movie I Love the Movie" has started!
https://comic.pixiv.net/works/6411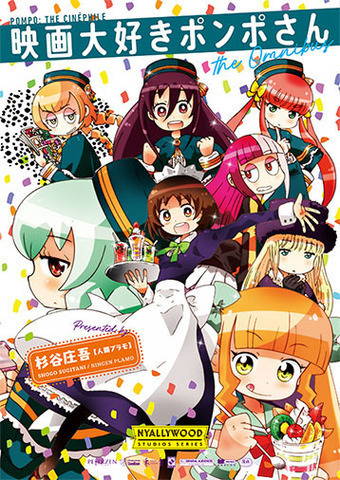 ■ "Pompo who loves movies"
Author: Shogo Sugitani [Human Plastic Model]
Now on sale for 1-2 volumes!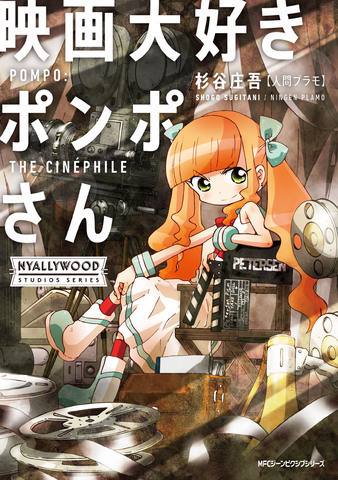 ■ "Movie Lovers Fran-chan NYALLYWOOD STUDIOS SERIES"
Now On Sale!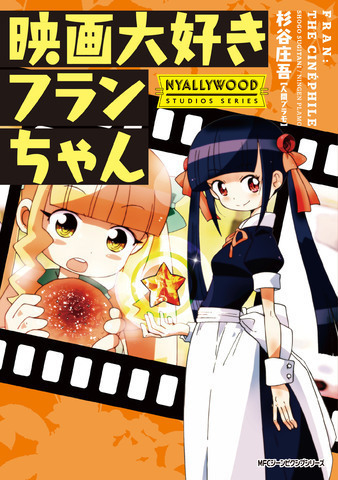 Price: 880 yen each (excluding tax)
MFC Genepixiv Series / KADOKAWA
[Work information]
■ Theater animation "Pompo who loves movies"

Original: Shogo Sugitani [Human Plastic Model] (MFC Genepixive Series / KADOKAWA)
Director: Takayuki Hirao
Character design: Shingo Adachi
Animation production: CLAP
Production: Pompo-san who loves movies


(C) 2020 Shogo Sugitani [Human Plastic Model] / KADOKAWA / Movie Lovers Pompo Production Committee