The strategy for 2020 is "GGI"! `` Dai's great adventure '' DAIGO excited about the decision of the new animation `` Hoshidora CEO inauguration commemoration Yuji Horii × DAIGO live interview '' report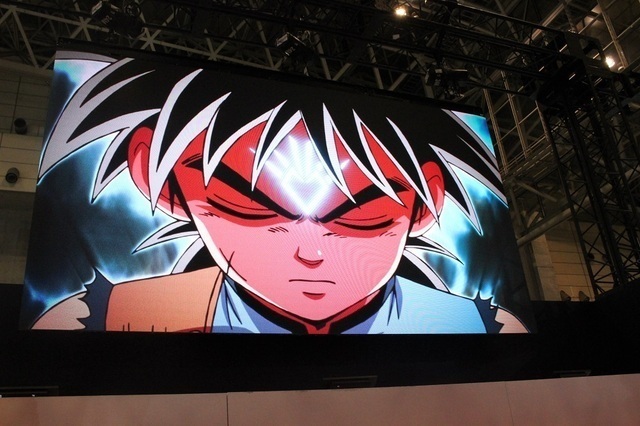 The legendary Dragon Quest comic "DRAGON QUEST Dai's Great Adventure" comes back as an anime! Such happy surprise news was announced on December 21, 2019 at the "Jump Festa 2020" venue held in Makuhari Messe, Chiba Prefecture.
This news was announced in the Square Enix booth stage event "Hoshidora CEO inauguration commemoration Yuji Horii x DAIGO student talks". This stage event is DAIGO who became CEO (C = a little E = yeah, O = customer) of the popular smartphone game "Hoshi no Dragon Quest" (hereinafter Hoshidora) and Yuji Horii, the general director of this work Is the first meeting. Under the moderation of the producer, Ryutaro Ichimura, Draku Talk was unfolded roughly.
Dragon freak DAIGO asks Yuji Horii a pounding question!
"Dragon queued when he was eight years old, and started from I," said DAIGO, a hardcore freak freak. Since the status of "I" changes depending on the name registered first, you must be playing with the best name you found, "Spear", and up to "III", playing with that name. "I" is overkill and the Dragon King's Castle can be cleared without using a torch. My favorite title is "II", while "Hayabusa's sword (has a curse weapon with the greatest attack power" Hakaino Tsurugi ", while having the effect of" Hayabusa Tsurugi "that can attack twice, The trick to be able to equip without being cursed) ". In "III," the most played RPG in my life, I had four items, "Happiness Shoes," which were overwhelmed and rarely dropped. The latest work "XI" is played with his wife, Keiko Kitagawa. DAIGO's non-stop episode of Dorakue jumps out, such as Veronica crying unintentionally in the OO scene. It seems that Mr. Horii is so passionate about listening.
About 3 years ago, DAIGO started "Hoshidora". At that time, it was about the first anniversary of the release, and I hadn't been playing until then, but it seems that I have been hooked since I first started. The approach has been published on Twitter and others, and it seems that this led to the offer to become CEO.
One of the factors is reflected in the commercial released in October. The CM itself is a video of about 5 minutes in total, but it is said that the shooting was actually edited for about two hours by editing what DAIGO talked about "Star Dora". The response from this commercial seemed to be quite loud, and DAIGO was able to call out "I saw it" from various people.
On the other hand, Mr. Horii was asked by DAIGO, "How do you think about a new idea every time?"
Mr. DAIGO and Mr. Ichimura said that they were `` I '' and `` II '' and were surprised to find that they were talking about the past in `` III ''. "I thought from the event about what would be interesting if I happened to III."
He said he was struggling every time, "I have decided to defeat the Demon King, so how to make it up to that point."
In addition, DAIGO of Dorakue freak. Asking a sharp question, "I ended up with a world without a hero in XI, but what happened to a world without a hero?" Mr. Horii responded, "I'm sorry that it is a separate world, so the two worlds will eventually merge and become one." DAIGO-san's GJ (Good Job) is one answer to this issue, which has long been a controversy among fans! Is it such a place?
When Mr. Horii continued to offer such a request, "I would like to ask for the CEO of next year," DAIGO replied, "Of course!" "GGI" means, of course, "G (Gun) G (Gun) I".
In addition, DAIGO speaks to Frank, such as how he is playing on the stage to the audience of "Star Dora" players on the stage. The venue was wrapped in a peaceful mood with a friendly personality.
Surprise release of new information of legendary manga "Dai's Great Adventure"!
Here, "V Jump" (Shueisha) Deputy Editor-in-Chief, V-Site, came in. Surprise announced the production of a new anime for "DRAGON QUEST: The Great Adventure of Die" (hereinafter Dai).
"Dai Dai" is a big hit manga serialized in "Weekly Shonen Jump" (Shueisha) from 1989 to 1996 by Riku Sanjo (original) and Koji Inada (illustration).
It was made into a TV animation once in 1991, but at the time it was still in the middle of the original serialization, and the broadcast was ended without completing the story. This new animation is a project that will be re-animated with the current technology from the beginning again. Animation production is in charge of Toei Animation as well as the previous work. The broadcast will start in the fall of 2020.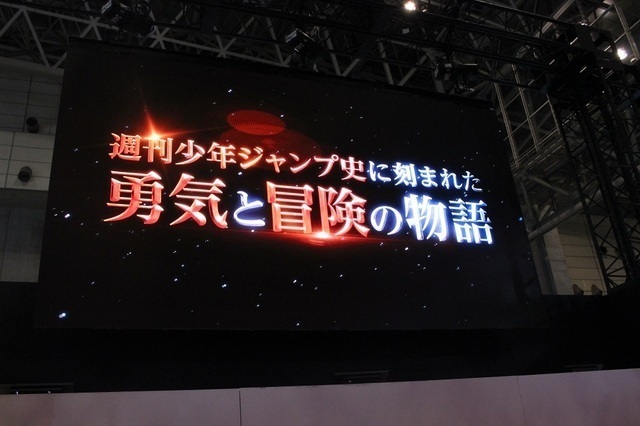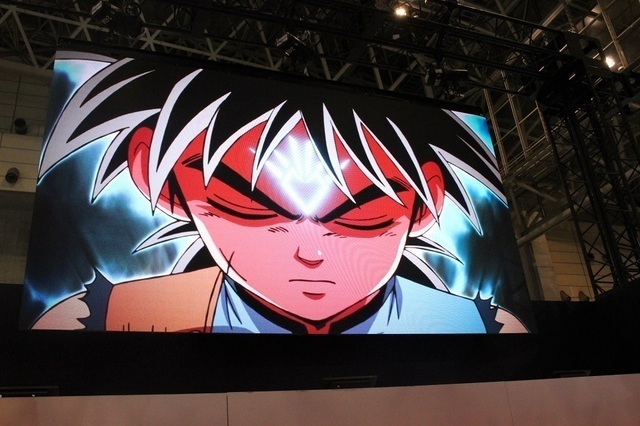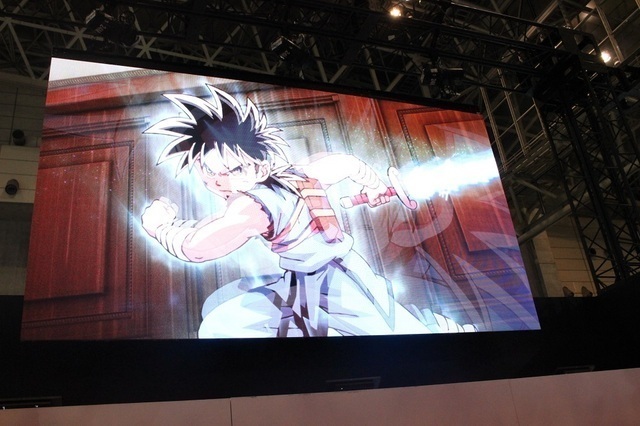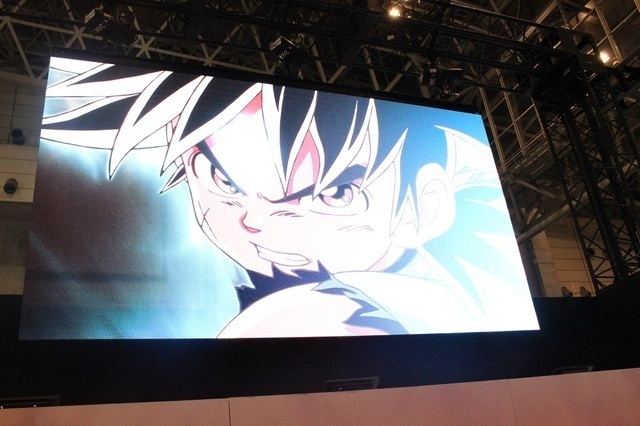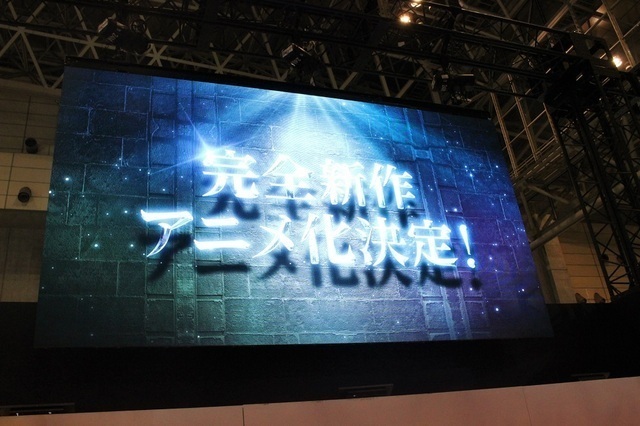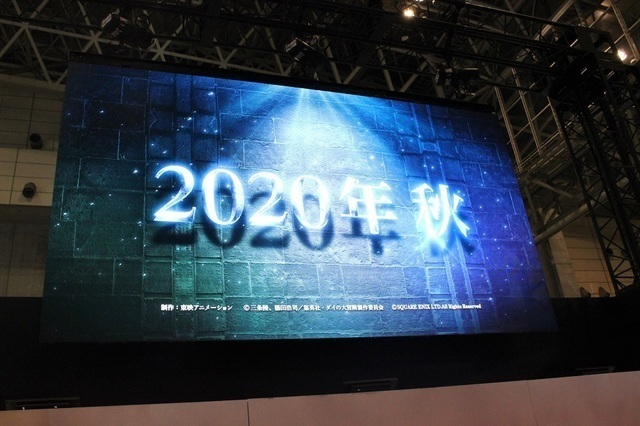 In the released video, the figure of the die that stabs the ground drawn on the last page of the original manga and the die that activates the dragon's emblem and explodes the deathblow technique `` Avan Strush '' Was. Is this going to draw the story to the end? While expectations are growing, the original author Riku Sanjo appears on the stage. In his hand is a piece of colored paper on which Mr. Avan by Koji Inada was drawn.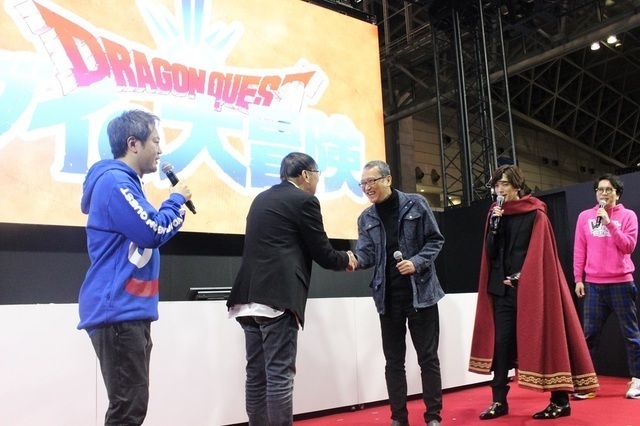 First of all, Sanjo and Horii, who shook hands firmly, look back on each other when the series began.
Horii: "III has become a social phenomenon, and we've talked about manga serialization. However, it's not fun to do the same thing as a game, so we made it an original story."
Sanjo "I started with the promotion of Dragon Quest IV. I liked monsters, so I decided to make a manga for a boy who manipulates monsters."
In addition, DAIGO appealed to Hunkel, saying "Hunkel will come out (in anime)?" Due to the strike generation, the news has been rising in tension.
In fact, this project started several years ago, and I was able to manage for the 30th anniversary of the series, says Ichimura. It is said that the excitement of users in the "Hoshidora" collaboration was also boosted.
Although it is such a "dai size", it is said that the game was decided. Development is performed by Square Enix. It seems that the platform and release date are still undecided, but in fact, expectations for this will only increase with the first independent game.
In addition, a free serialization will start on December 23, 2019 at the web manga service "Shonen Jump +". The old anime series is scheduled to start its first distribution from around January 6, 2020, so it is certain that 2020 will be the "dai-dai" year.
In addition, January 6th is the birthday of Yuji Horii. Horii smiled at the start of the "daidai" distribution, saying "It's going to be a good birthday present".
Mr. Sanjo also commented, "If I continue to love (" Dai Dai ") as a companion to Dorakue." The audience responded with great applause and the stage was over.
The 30th anniversary of the series starts, and attention is paid to the follow-up report of "DRAGON QUEST Dai's Great Adventure", which is excited again!