From the summer anime "She will borrow", a super aggressive sister-based idol, Ruka Sarashina (CV: Nao Higashiyama) 's date visual & PV release!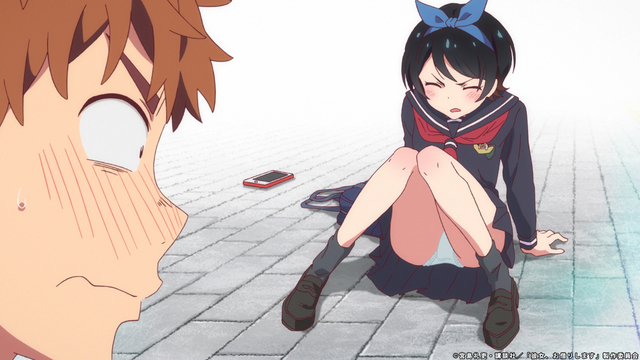 The third date visual from TV anime "She will borrow", scheduled to start broadcasting in July 2020, has been released as the date visual and third PV of Ruka Sarashina (CV: Nao Higashiyama).
"She borrows" is a popular romantic comedy manga serialized by Reiji Miyajima in "Weekly Shonen Magazine" (Kodansha). The hero, Kazuya Kinoshita, who has been hurt by her, is a love story of Doki MAX, a gunless love story that begins with the encounter with a beautiful girl, Chizuru Mizuhara, in a certain way.
In making the animation, the director is Kazuomi Koga (directed by "Golden Kamuy"), the character design is Hirona Hirayama ("Dwellers are knees, sometimes, on top of the head"), and the music producer is music producer. Hyaddyne serves. Animation production will be performed by Toms Entertainment.
⇒A popular romantic comedy manga "She will borrow" with a cumulative total of over 3 million copies will be turned into a TV animation in July 2020! The role of Chizuru Suwon is Amamiya Ten
This time, as the third date visual, the date visual and PV of Sarashina Ruka (CV: Nao Higashiyama) have been released. One frame of a bouldering date with a super aggressive sister idol, Ruka Sarashina, has been cut out. In front of the bouldering wall, the picture is that Ruka, sitting down, is reaching out to let him stand up.
In addition, as the third installment of a character PV that has been open for four consecutive weeks since March 1, a character PV of a super aggressive sister idol girlfriend, Ruka Sarashina (cv. Nao Higashiyama) has been released.
The video begins with the encounter scene where running Ruka hits Kazuya and falls.
Runatsu appears as a mysterious girl who gets entangled in the middle, but in the middle of the video Kazuya gives a confession ...! ?
We use a lot of the video of the main part of the animation, and it is finished in a video that can enjoy the cuteness of the super aggressive Ruka, so please check it out.
■ PV release
[Ruka Sarashina Character Profile]
■ Runatsu Sarashina (CV: Nao Higashiyama)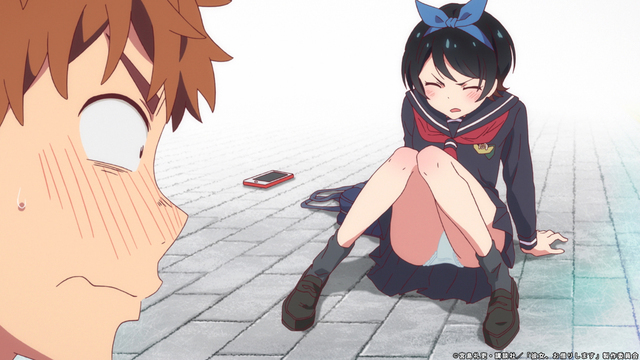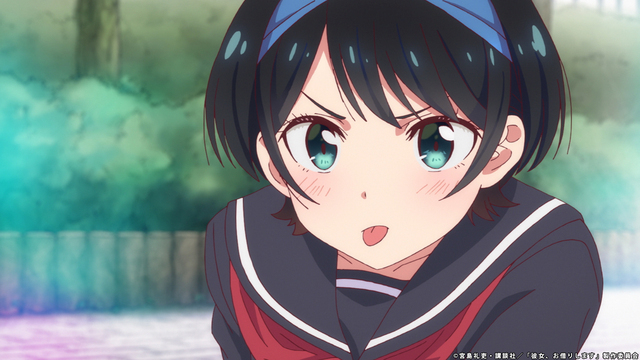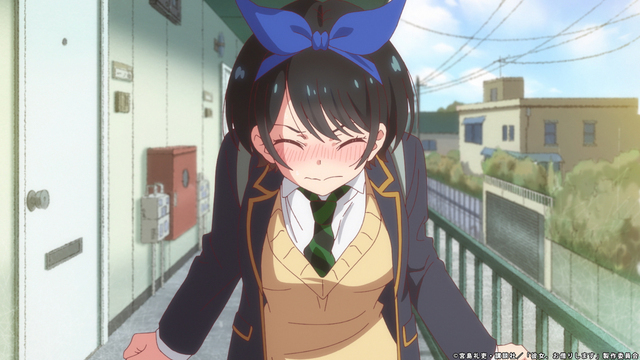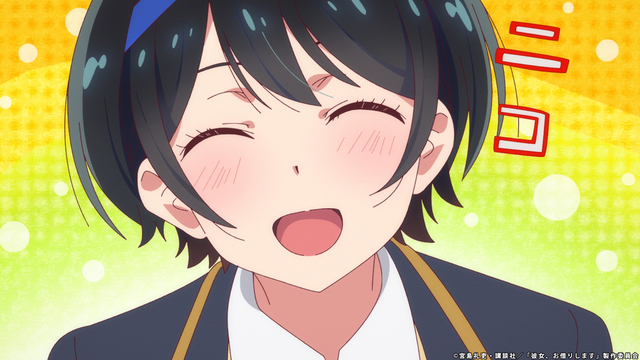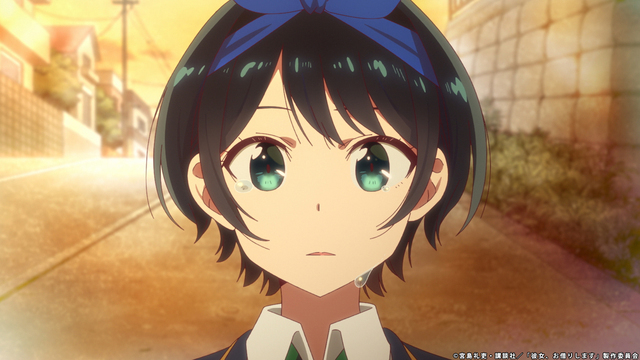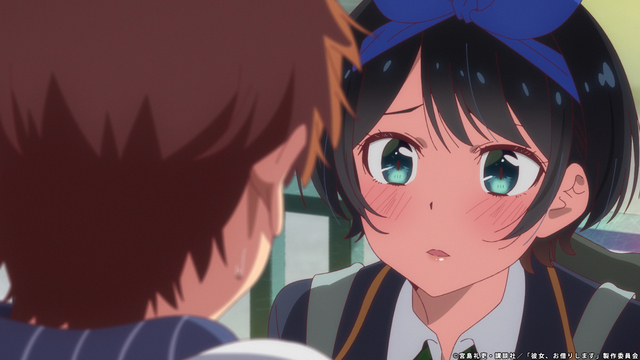 A beautiful girl with a cheerful and bright personality.
The ribbon is a trademark for the shortcut.
For some reason, I'm looking for something that makes me excited.
To do that, we have to take a bit of aggressive measures.
Super aggressive sister idol.
[Work information]
■ TV animation "She borrows"

Broadcasting starts from July 2020 on "Animationism" for MBS, TBS and BS-TBS


Chizuru Suwon: Amamiya Ten
Asami Nanami: Midori Yuki
Runatsu Sarashina: Nao Higashiyama
Sumi Sakurazawa: Lily Takahashi
Kinoshita Kazuya: Horie Shun


Original: Reiji Miyajima (serialized in Kodansha "Weekly Shonen Magazine")
Director: Kazuomi Koga
Series composition: Mitsuhiro Hirota
Character design: Hirona Hirayama
Music: Hyadyne
Animation Production: Toms Entertainment


Kazuya Kinoshita, a 20-year-old nominee college student. She kissed her for the first time only once, but she got hurt in just one month.
"Ah ... no ... it's all bad ..."
Kazuya, who has lost his time, decides to date a girl using a certain method. When she went to the meeting place, she said, "You're Kazuya, aren't you?", Chizuru Mizuhara, a beautiful girl looking at Kazuya's face with her undulating black hair, smiled.
With just one rental, there is a shining real! Love x Doki MAX's gunless love story begins!



(C) Rei Miyajima, Kodansha / "She will borrow" Production Committee