Swedish Army and many other aircraft are implemented! Large update 1.97 of multi-combat online game "War Thunder" has been released!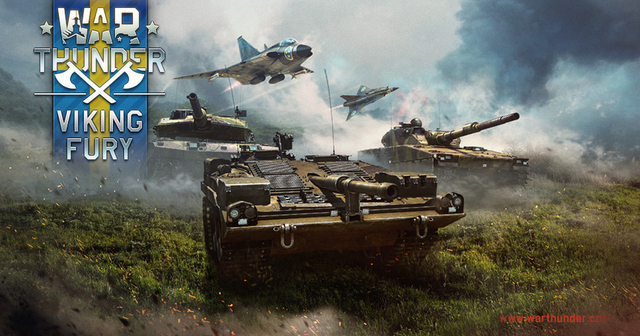 DMM GAMES launched a large update 1.97, "Viking Fury," on March 16, 2020, in its War Thunder multiplayer online game for PS4 / PC.
War Thunder is a free multi-combat game launched in 2011. Players control aircraft, ships and tanks in various countries such as Japan, the United States, and Germany, and conduct large-scale team battles. It is also important that all aspects of the weapon, such as the damage that changes at the point of attack, the customization of parts for each weapon, and the arrangement of personnel, are realistic. In 2013, it was registered with Guinness as a "flight simulation game featuring the most aircraft" (the number of aircraft registered was 303).
The Swedish Army tree has arrived in the major update, Viking Fury. It can operate various ground vehicles such as the L-60 series, a masterpiece light tank from World War II, and the Stritzfordon 90. Other additions include the Swedish Air Force's "J35D Draken" and the Japanese Air Self Defense Force's "Phantom F-4EJ." For details, check the following.
[Large update "Viking Fury"]
■ Swedish Army Tree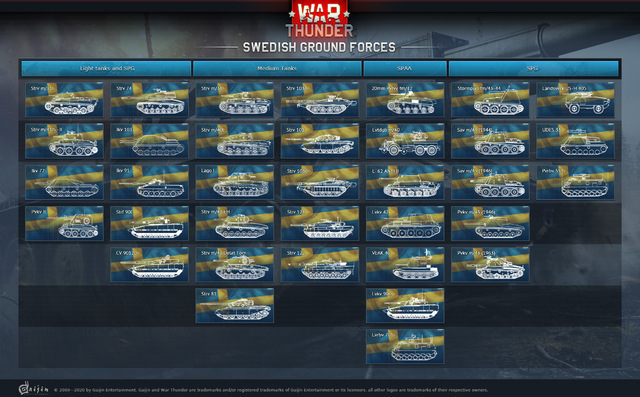 The Swedish Army Tree features more than 30 weapons with unique designs and features unique to Scandinavia, from the L-60 series of the World War II light tanks (Strv m / 38 / Strv m / 40) Modern Stridsfordon 90: Capable of piloting a wide variety of ground vehicles, up to the CV90 (Combat Vehicle 90) infantry combat variant, later called Strf 90.
Of course, "S tank", Stridsvagn 103: Strv 103 is also available. Despite being a true main battle tank, its main feature is its attitude control using a fixed main gun without a rotating turret and hydraulic suspension.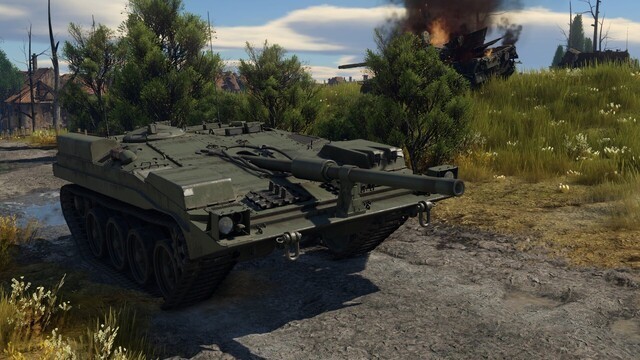 Strv 103-0
The Swedish Army Tree is currently undergoing a closed beta test (CBT). Complete the in-game task to receive the exclusive decal "Swedish Land Forces Coat of Arms" to participate in the closed beta test.
Players who lack time to complete in-game tasks can also buy premium weapons with CBT access.
Closed beta test:
http://warthunder.dmm.com/news/detail/6446
■ J35D Draken, AH-64 Apache, F-4EJ added
The large update 1.97 "Viking Fury" features more than 25 weapons besides the Swedish Army. The Swedish Air Force has added the world's first double delta wing, Mach 2 supersonic jet fighter J35D Draken. At that time, there was no advanced flight control like fly-by-wire, but depending on the skills of the pilot, the famous Cobra maneuver could be reproduced.
J35D Draken
And the AH-64 Apache, which has a high reputation as the world's strongest attack helicopter, is also added. In addition to powerful anti-tank firepower, such as a 30mm chain gun and AGM-114 Hellfire, two turboshaft engines provide high mobility and protection. The early AH-64A Apache and the later advanced AH-64D Apache Longbow are capable of piloting the British version of the AH Mk.1 and the Israeli premium version of the AH64A Peten.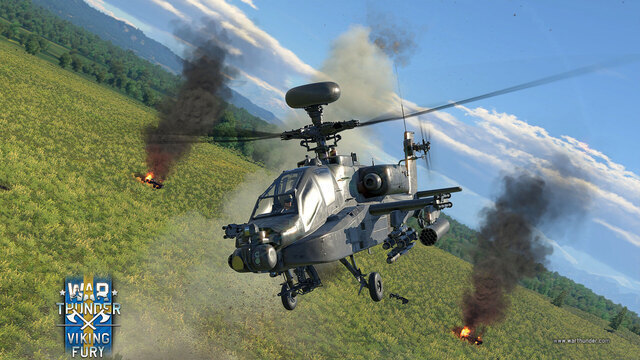 AH-64D Apache Longbow
Furthermore, in Japan, the JASDF-spec "F-4EJ" of the jet fighter "F-4E Phantom II" has been added. The main fighter, which has been protecting the sky in Japan for many years, flies in "War Thunder". In addition to weapons, new features have been added to the on-board system along with the implementation of modern weapons, such as ground target detection radar and "flares", a type of decoy that blocks infrared guided missiles.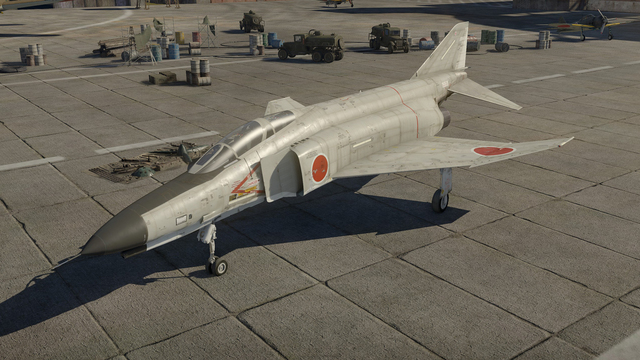 Phantom F-4EJ
[Work information]
■ War Thunder
Genre: Multi-combat online game
Applicable models: DMMGAMES
Delivery date: Currently being delivered
Price: Basic play free (some items charged)
Published by (C) DMM GAMES. (C) 2020 Gaijin Games Kft. All rights reserved.