A desperate love comedy for a high school boy who turns into a costume is turned into a TV anime!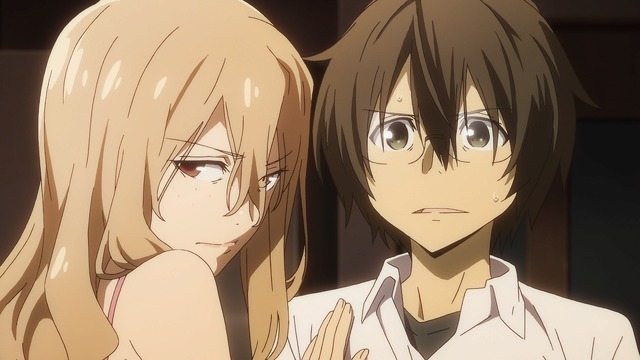 It has been announced that the spring animation "Grapenir" will be broadcast on TOKYO MX and other locations from April 5, 2020. In addition, the latest PV and preceding cut were also released.
"Grapenier" is a TV animation based on manga of the same name serialized by Takeda Sun in "Young Magazine Third" (Kodansha). Up to seven volumes of the original comic have been published, and the series has exceeded 300,000 copies in total.
Shuichi Kagaya (CV. Natsuki Hanae), a high school boy who has the ability to transform into a costume, was living a peaceful life while keeping it secret. However, it is a "Love Comedy of Life" work where she meets a mysterious girl, Beni Ai (CV. Nao Higashiyama) and gets involved in an unexpected struggle.
The director of this work is Kazuhiro Yoneda, who worked on "Onitsu no Retsutetsu" and others. Shinichi Inozume is responsible for the series composition, Takahiro Kishida is responsible for character design, and PINE JAM is in charge of animation production.
The latest PV has also been released. In the PV, you can hear the voices of Natsuki Hanae who plays the role of Shuichi Kagaya and Nao Higashiyama who plays the role of Beni. Although the video has a killing atmosphere just because it is titled "Love Comedy of Life", the beautiful image and the powerful battle scene foresee the future of the story.
Preceding cut release!
In addition, a leading cut has also arrived. You can see not only the hero, Shuichi Kagaya, but also the visuals of the costume that he transforms into.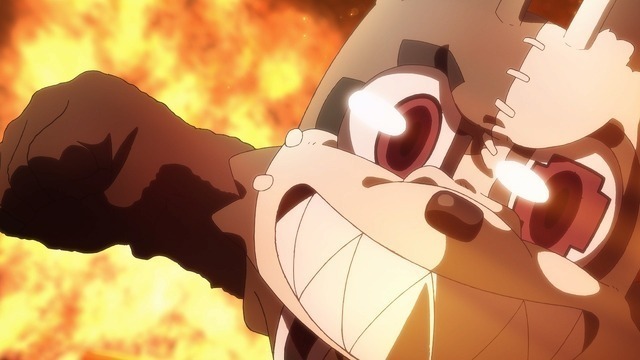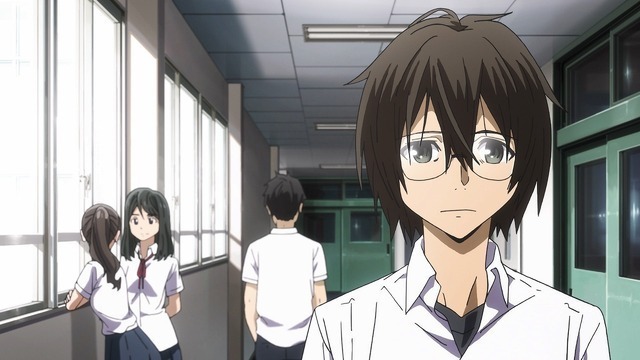 [TV animation overview]
■ Grapenir

Broadcast on TOKYO MX and others from April 5, 2020!
TOKYO MX: Every Sunday from 23:30 at 23:30
BS11: Every Sunday from 23:30 at 23:30
Sun TV: Every Sunday from 23 April at 23:30
KBS Kyoto: Every Sunday from 23:30 at 23:30
AT-X: Every Tuesday from April 7 21:30
* Repeated broadcasting: Weekly (Thursday) 13: 30 / Weekly (Sat) 29: 30 / Weekly (Sunday) 24:30
* Broadcast dates and times are subject to change.


Original: Sun Takeda
Director: Kazuhiro Yoneda
Series composition: Shinichi Inozume
Character design: Takahiro Kishida
Total drawing director: Ritsuyuki Imaoka, Takao Maki
Art director / art setting: Yuka Okamoto
Color design: Koji Sakagami
Director of Photography: Yasuhiro Asahuang
3DCGI: Keiichi Eda
Edit: Kumiko Sakamoto
Acoustic director: Yukio Nagasaki
Music: Ryohei Sakataka
Opening theme: H-el-ical // "Altern-ate-"
Ending theme: Mili "Rain, body fluid and smell"
Animation production: PINE JAM


Shuichi Kagaya: Natsuki Hanae
Beni Aoki: Nao Higashiyama
Reina Aoki: Kana Hanazawa
Alien: Takahiro Sakurai
Nana Mifune: Miki Ito
Abkawa: Yoshiaki Hasegawa
Hikawa: Shizuka Ishigami
Tadanori Mibe: Hiroki Yasumoto
Chihiro Yoshioka: Kana Ichinose
Ikeuchi: Shoya Chiba
Subaru: Earth leaf


`` Why am I transformed into such a form-? ''
Shuichi Kagaya, a boy who has a special ability that is troublesome in the world of "transforming into a costume". He meets a mysterious girl named Kure Aoki, and gets caught up in a fight between monsters over "coins" that cause a huge disaster. Shuichi and Claire will unify their fate as a unite!



(C) Sun Takeda, Kodansha / Graipnir Production Committee